Research in the digital humanities has been at the center of my scholarly interests since beginning my graduate work at the University of Iowa, with a particular focus on digital editing and stylometric authorship attribution.
I have been a research assistant for the Walt Whitman Archive since 2013 and have worked on transcribing, encoding and annotating more than 1000 pieces of Whitman's correspondence using Extensible Markup Language (xml). I have also contributed to the publication of a British edition of Leaves of Grass on the Archive and performed batch image processing.
Since 2015, I have taken on the role of managing editor for the Walt Whitman Quarterly Review, the leading academic journal of Whitman studies. During this time, I have overseen the journal's transition from a pay-walled print publication to an open access, digital-only journal. My duties as managing editor include lay-outing the journal (using Adobe InDesign), proofing its articles, and maintaining the journal's website and social media accounts. This role has also allowed me to be involved in the publicity efforts surrounding the rediscoveries of Manly Health and Training (2016) and Life and Adventures of Jack Engle (2017)—hitherto unknown Whitman-texts that were published in full in WWQR and made available for free to the general public.

Besides incorporating basic distant reading measures (such as Google n-grams) and digital archival research into my published work, most of my DH work to date has centered around statistical authorship attribution. I have been using the R library stylo to assess the author signal of short texts, employing bootstrapped lists of character trigrams. The results of his method, applied to the disputed corpus of Edgar Allan Poe, have been published in Digital Scholarship in the Humanities, establishing Poe as the author of a pamphlet on Mesmerism, as well as raising doubts over the attribution of a commonly accepted 'early poem.'
For my capstone project for the University of Iowa's Public Digital Humanities Certificate (completed in 2017), I have built on this method and applied it to a disputed part of Whitman's journalistic corpus, shedding light on the extent of the poet's contributions to the Brooklyn Daily Times in the late 1850s. The results of these attributions are forthcoming in the third volume of The Collected Writings of Walt Whitman: The Journalism (New York: Peter Lang, eds. Jason Stacy, Douglas Noverr, Zachary Turpin).
My coursework has also introduced me to ArcGIS and 3D modeling. My 3D recreation of the historical Library of Ashrbanipal at Nineveh has been published in the digital compendium to Robert Cargill's The Cities That Built the Bible (New York: HarperCollins, 2016).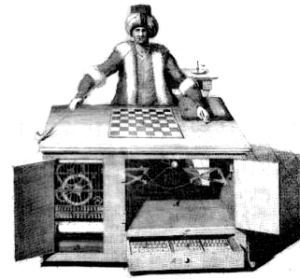 Currently, I am a contributor to the Mapping Whitman-project and under contract as a co-author for a DH-piece in the forthcoming collection The New Whitman Studies: Twenty-First Century Critical Revisions (Cambridge: Cambridge UP, ed. Matt Cohen).